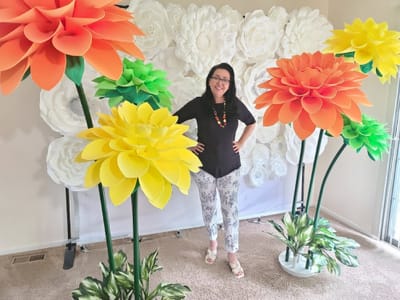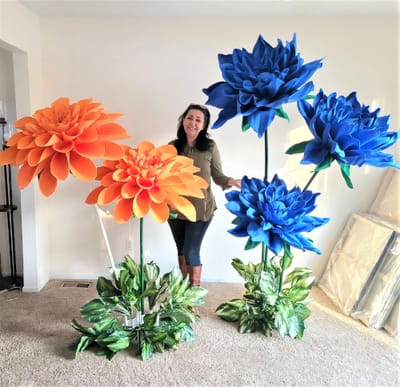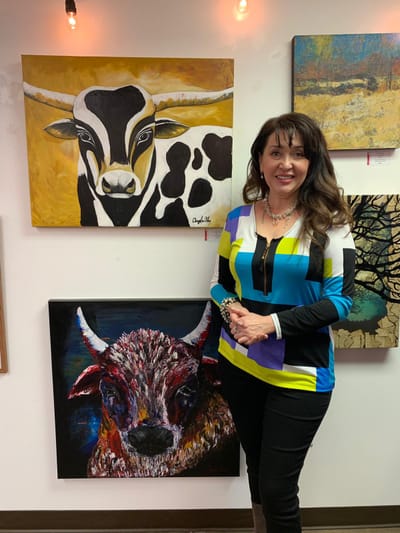 Welcome to my website!
Hope you will explore my artwork and find something for you in my store.

Hello, I'm Angela Alec
I think I was born as an artist. Drawing, sketching and creating art are my lifelong passions.
Making art is always fun for me, whether it's painting in my studio or doodling on napkins in a restaurant!
My love of painting and color began as early as kindergarten. My paintings were hanged in my kindergarten wall, and I even was published in Kid's Art Magazines
This is a love that continued on into adulthood and afterwards in my studies and career.

I create my art by exploring every tool, medium, technique, and style that I can get my hands on, because truly great art is both versatile and expressive. My belief is that art is not just crafted from the artist's hands, but from their heart, feelings, and imagination. Who are we to say that one form of expressing art is better than another? All art is unique and valuable in its own way.

Nature is the Prima- Donna of my paintings.
I love to paint 'Life' so I paint abstract landscapes, flowers, seascape and animals.

Thank you very much for dedicating your time to read this piece.
I believe that the history of every artist is important for understanding the creations and the work outlines whose base every work of art comes from.
I hope that you enjoy my work. Having my work appeal to others means a lot to me.

I sell my art primarily from my website, and from my home gallery/studio.

You can purchase prints and print on demand products like customized coffee mugs, pillows, tote bags, est. just simply email me at angelika.65@hotmail.com to place your order.

Feel free to explore my stores. I am sure you will find staff that you will admire.

Etsy - www.etsy.com/shop/angelaalec

Painting Classes and Painting Parties

Welcome!
Whether you want to just get started, or you're ready to move forward in your journey in art, I want to congratulate you! Being teachable is the best first step.

I believe we're all artists at heart. With the right encouragement and a bit of practice, we can achieve much more than we ever thought we could. Releasing your inner creativity will help not only in making beautiful things and expressing yourself—you'll be less stressed elsewhere in life, too!
I also offer personal classes for those who would like to learn more.

Painting Parties
If you want to have a painting party at your place with your friends, I also will be happy to provide that.
I provide all materials needed for art parties
I provide easels and mid-size stretched canvases (10x10 or 10x20 inch).
Contact me for Pricing and schedules.